Arizona is home to 10 of the world's billionaires, according to Forbes' annual list, though the list is missing one of its long-time members.
---
For years, Discount Tire founder Bruce Halle had been well-established as Arizona's richest person, with a net worth north of $5 billion when he passed in early January.
With Halle's passing, that means Mark Shoen, a major owner of Amerco (Nasdaq: UHAL) — the parent of U-Haul International Inc. — is the state's richest man with a net worth of $3.2 billion. That places Shoen at No. 729 overall on Forbes' list of a record 2,208 global billionaires.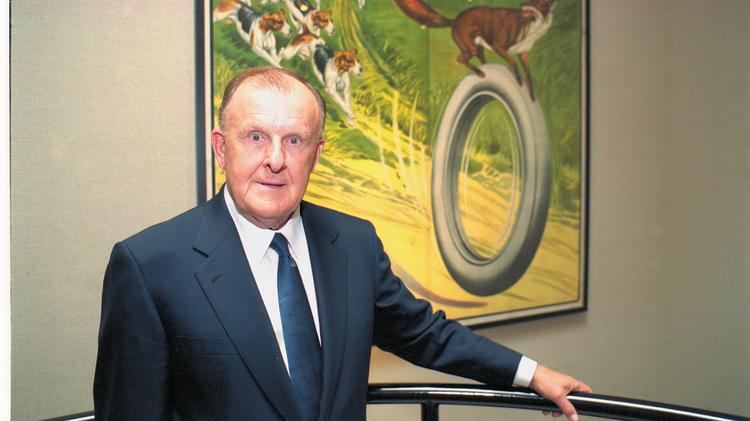 There's a three-way tie behind Shoen in Arizona: his brother, Joe Shoen, who serves as America's president and chairman; Bennett Dorrance, developer and Campbell Soup heir; and Bob Parsons, GoDaddy founder all have net worths of $2.7 billion.
The other Arizona billionaires are a list of familiar names from Los Angeles Angels owner Arturo Moreno (net worth $2.5 billion) to DriveTime Automotive owner Ernest Garcia II, whose net worth sits at $2.2 billion, according to Forbes.
The world's billionaires are worth a total $9.1 trillion, according to Forbes. That's an 18 percent increase over last year. The average net worth is $4.1 billion. America has the most billionaires with 585 followed by China with 373.
Amazon.com Inc. founder and CEO Jeff Bezos snagged the top spot with a staggering $112 billion net worth. He is the first person to break the $100 billion mark on Forbes' list. For a full rundown of the list, visit Forbes' website.
Arizona's billionaires, according to Forbes:
Mark Shoen, Amerco, net worth of $3.2 billion, No. 729 overall
Joe Shoen, Amerco, $2.7 billion, 887th place (tie)
Bennett Dorrance, real estate developer and Campbell Soup heir, $2.7 billion, 887th place (tie)
Bob Parsons, founder of GoDaddy Inc., $2.7 billion , 887th place (tie)
Arturo Moreno, owner of Los Angeles Angels, $2.5 billion, No. 965
Ernest Garcia II, owner of DriveTime Automotive, $2.2 billion, No. 1103
Stewart Horejsi, Berkshire Hathaway investor, $1.8 billion, No. 1339 (tie)
John Kapoor, founder of Insys Therapeutics, $1.8 billion, No. 1339 (tie)
Jerry Moyes, founder of Swift Transportation, $1.7 billion, No. 1394
Peter Sperling, former Apollo Education Group executive, $1.4 billion, No. 1650